Google thinks google.com is in German. How can I prevent that? +GoogleTranslate
Posted by jpluimers on 2015/08/22
This was a search for ISDN S0 bus: https://www.google.com/search?q=ISDN+S0+bus
Google thinks it is in German, but it is in English: even the html tag indicates it is in English:
<!doctype html><html itemscope="" itemtype="http://schema.org/SearchResultsPage" lang="en"><head><meta content="/images/google_favicon_128.png" itemprop="image"><meta content="origin" id="mref" name="referrer">
I cannot change the page so nothing I can use from the suggestions in html – Why does Chrome incorrectly determine page is in a different language and offer to translate? – Stack Overflow.
Anybody knows what can I do to prevent this wrong guess?
Can anyone from +GoogleTranslate please step in?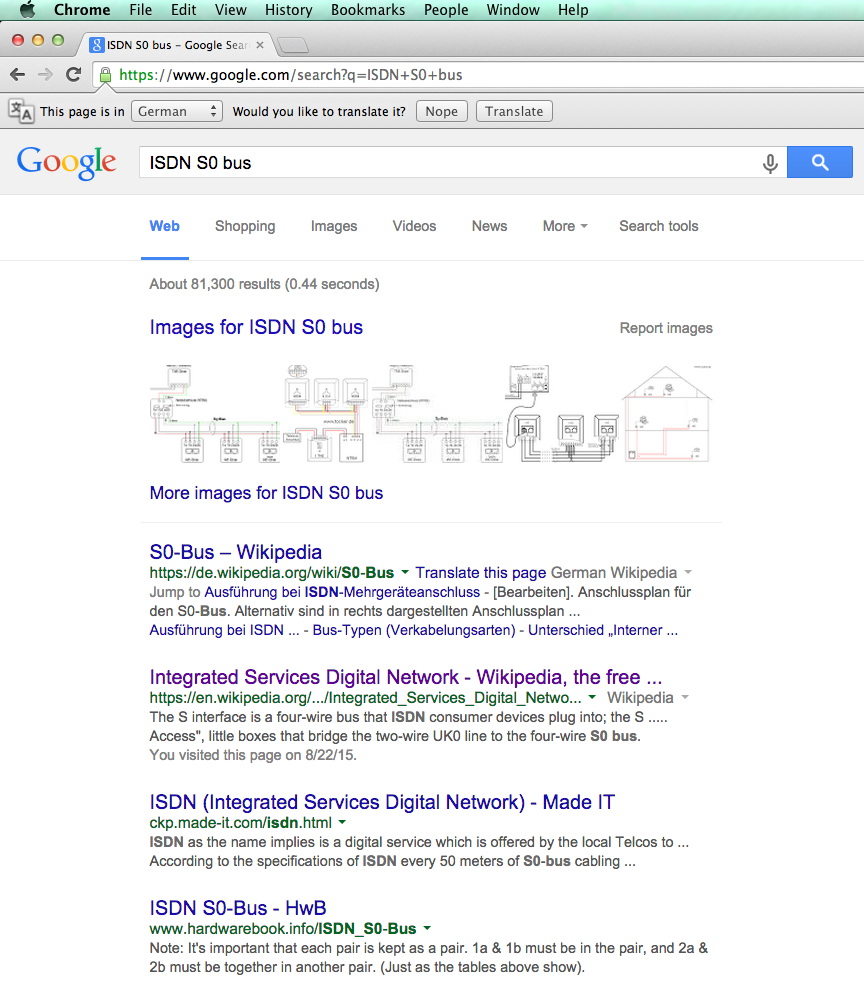 –jeroen