German trains show Kernel, IP-address *and* MAC address
Posted by jpluimers on 2016/06/21
A long time ago, I found out German trains can show a Kernel version number during their boot sequence (sometimes even at their station, in this case Hannover Central Station). Recently, I found who posted the original of the picture (Volker Briegleb) and through reddit that Volker had posted more pictures on a twitter thread.
So this train showed:
Kernel: 6.1.0.0
IP: 10.0.0.196
MAC: 74:38:89:00:66:C9
The MAC address indicates the network device is made by ANNAX Anzeigesysteme GmbH.
–jeroen
Twitter: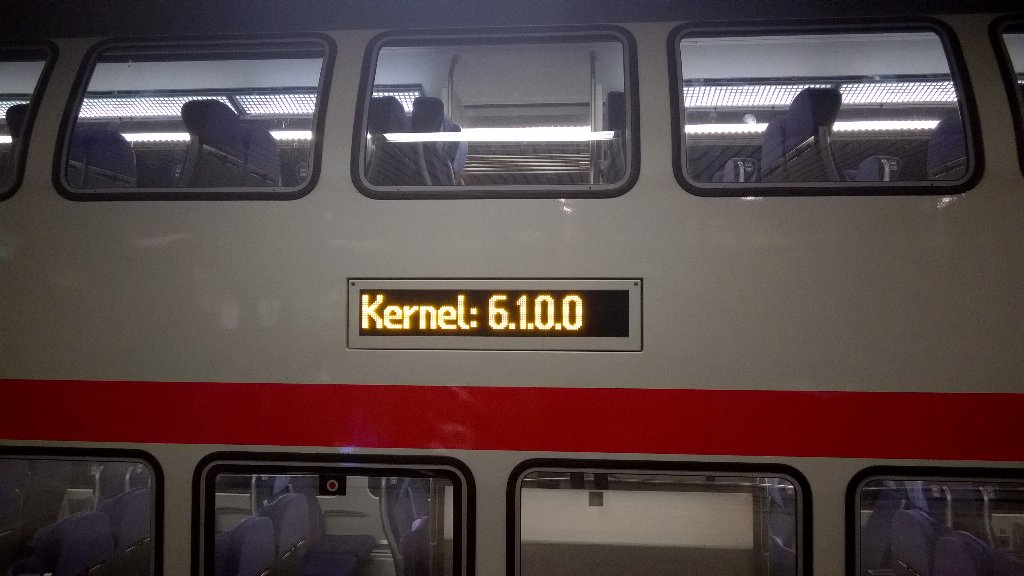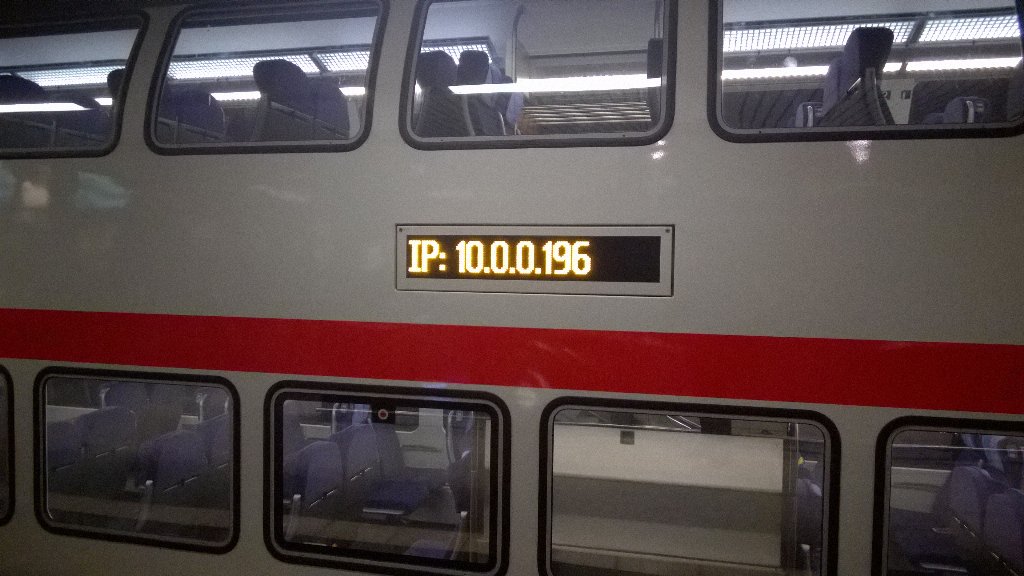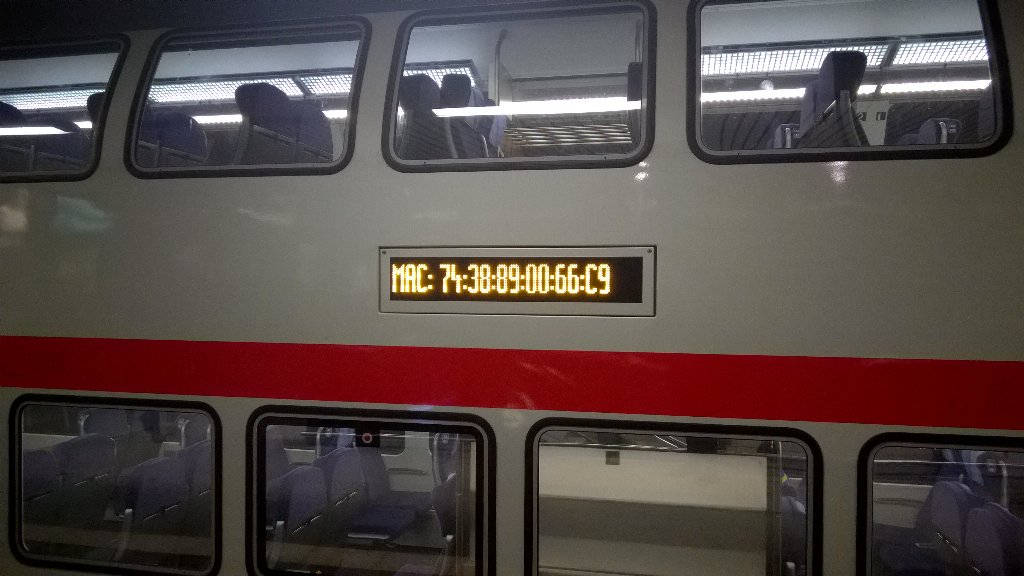 Facebook: