Map of the internet precursor ARPA network as of May 1973 – David Newbury
Posted by jpluimers on 2018/10/29
Today's internet day anniversary only started in 2005. But the networks leading to the internet are a lot older and date as far back as the late 1960s. In fact [WayBack] Internet Day, October 29th refers to the first ARPA network communication taking place in 1969.
About two years ago, David Newbury published this piece of history from 1973: a map of the ARPA network (later called ARPANET).
[WayBack] David Newbury: "Going through old papers my dad gave me, I found his map of the internet as of May 1973. The entire internet. https://t.co/0krvYoRGav"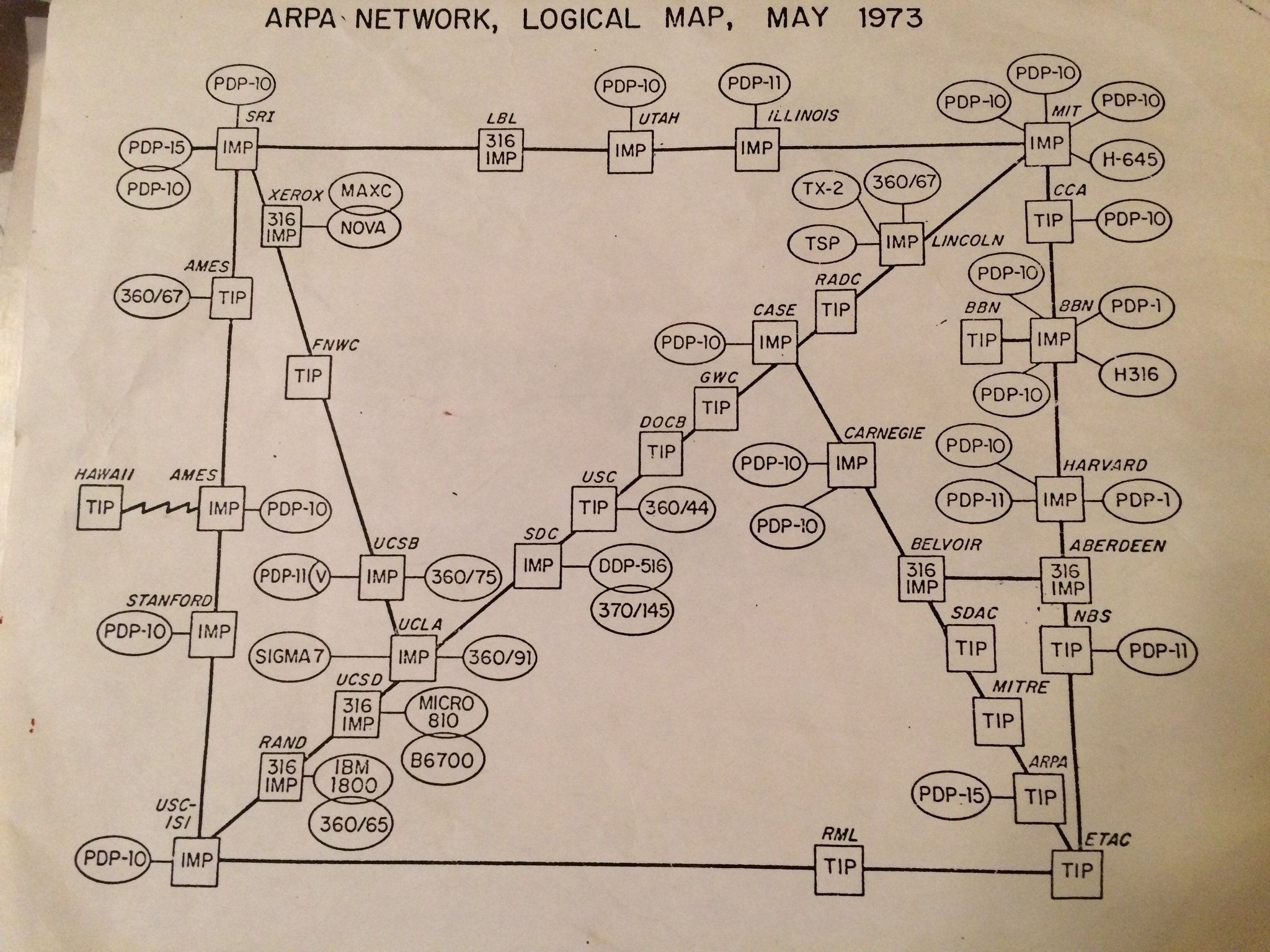 The resulting thread has loads of more interesting pictures which I tried to save in the Wayback Machine as not even Wikipedia seems to have them.
It also includes a discussion on the meaning of the zig-zag line to Hawaii, the connection to London (UK that is, not USA) later that year and even earlier state of the late 1960s.
Worth reading (:
Here are some references to messages and links from the Twitter thread:
via [WayBack] Well, that's changed quite a bit in the meantime https://twitter.com/workergn…
–jeroen
a