How to change the Notepad++ editor's font – via Notepad++ Community
Posted by jpluimers on 2017/09/04
Paraphrased Steps (thanks guy038); Screenshots below.
Choose the menu option Settings  -> Style Configurator…
In the Style configurator dialog, choose the Global Styles under Language
Then, under Style, select the Default Style (this won't work for Global Override unless you have that one override everything)
Finally, in the Font Style area, you can select your favourite Font name and/or its Size and apearance (Bold, Italic, Underscore)
Confirm with Save & Close when you like the new font settings.
The cool thing is that if you have a file open, you will immediately see the effects even before pressing Save & Close.
Source: No way to change editor's font? | Notepad++ Community [WayBack]
–jeroen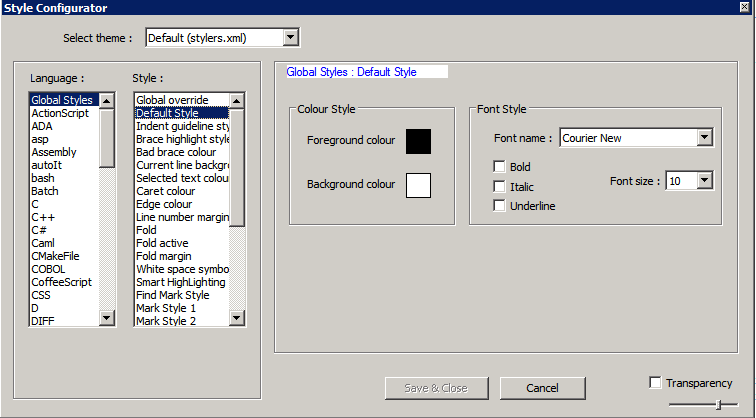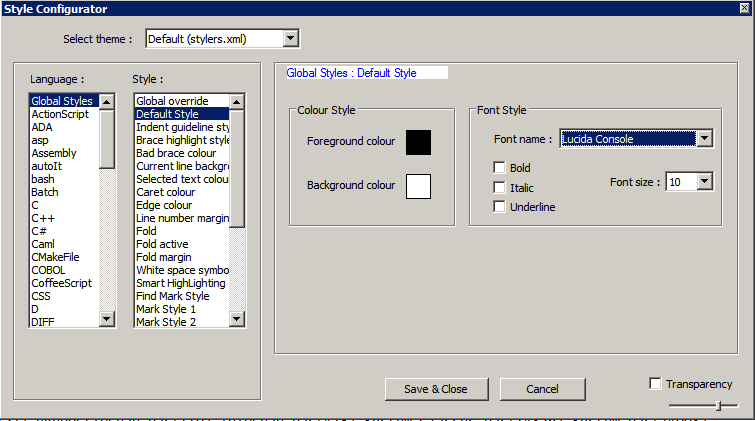 One Response to "How to change the Notepad++ editor's font – via Notepad++ Community"
2017/09/04 at 23:52

It sure would be nice if one could filter only monospaced fonts :)